Morgan Lewis Windmill
This is our only intact sugar mill in Barbados and is the fourth of Barbados.org's "Seven Wonders of Barbados"!
Morgan Lewis Windmill is located in the northern parish of St. Andrew overlooking the eastern coastline of the island and the lush Scotland District.
Morgan Lewis is one of the only two intact and restored sugar mills in the Caribbean. The other is at Betty's Hope Estate on one of our sister islands, Antigua.
Maintained by the Barbados National Trust, the mill includes an exhibit of the equipment used to produce sugar at the time when the industry was run by windpower generated from mills such as this one.
From December to April, the Barbados National Trust demonstrates grinding of sugar canes at Morgan Lewis. The resulting cane juice is absolutely delicious! If you are visiting Barbados at that time contact the Barbados National Trust to see when this event is on or visit http://whatsoninbarbados.com.
Barbados National Trust
Tel: (246) 426-2421
E-mail: natrust@caribsurf.com
Many island tours include a stop or drive pass Morgan Lewis Mill. Check our island tour guides for more information.
If you are renting a car, you can easily include a stop at Morgan Lewis Windmill as you tour the north and east of Barbados. Just check an island map or your GPS before you head out.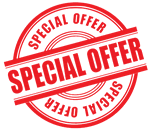 Visit Morgan Lewis Windmill on a Half-Day island tour!
Click here for pricing & bookings
Save time & money:
You won't find it cheaper online or anywhere else.
Don't be disappointed:
Book ahead to guarantee you don't miss out on the best tours & activities.
Morgan lewis Mill from Ricky Chase on Vimeo.